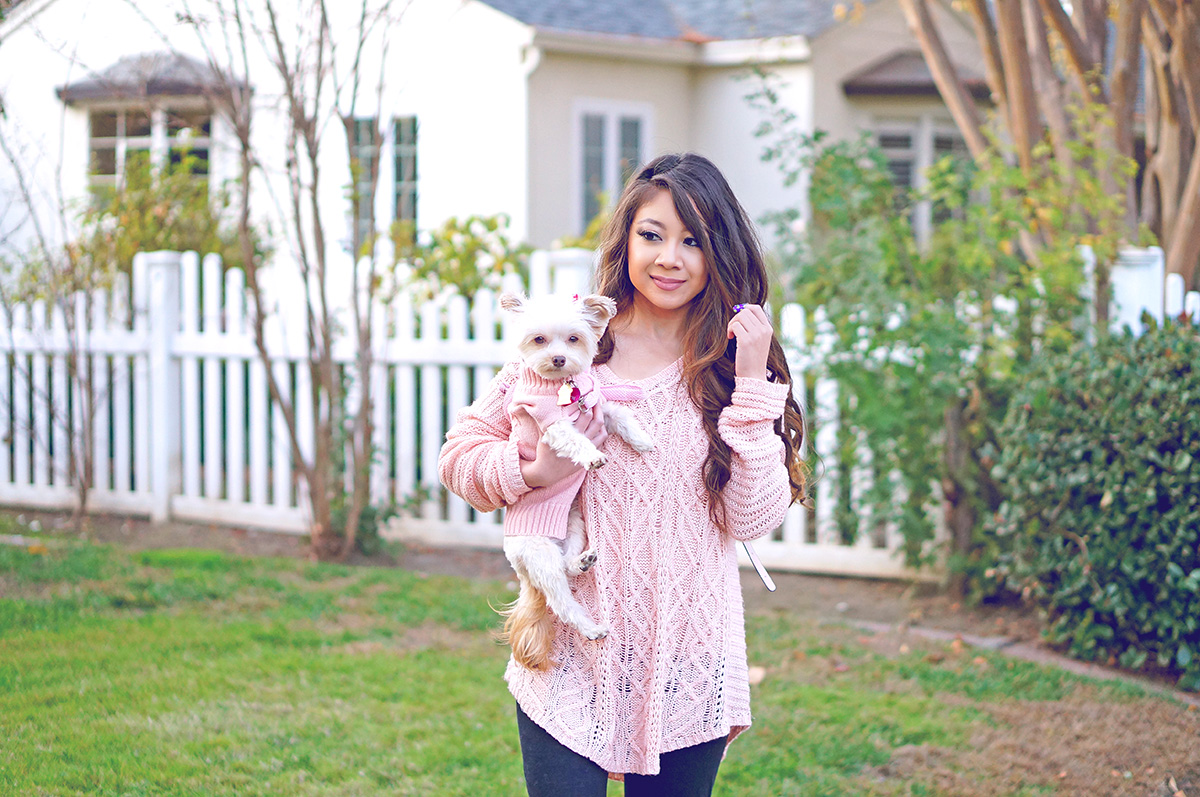 Outfit Details: On Me – Blush knit sweater , black leggings, white Converse, blush drawstring bucket backpack similar.  On Button – blush knit sweater similar, rhinestone bow collar, pink bow leash set.
Yay! It's back to wearing my favorite winter look: the oversized knit sweaters! And now that I have Button, she can match sweaters with me too! 🙂 I normally love to wear oversized sweaters with thigh high boots, but since today was a more casual day (like taking Button for a walk), I decided to wear regular black leggings underneath and white Converse.
These past couple weeks have been pretty chilly in the morning, but the afternoons are sunny and bright. Perfect for these afternoon walks – the scenery is gorgeous with fallen leaves and orange greenery everywhere!
I love going on walks like these! Bonding with Button, enjoying the scenery, and being able to just walk and relax my brain! Button loves going on walks too, so it's a win win situation for both of us. 🙂 Shoutout to my lovely sister for accompanying us on this particular walk [and capturing these awesome photos].
If you ever need to blow off some steam, a nice long walk will definitely make you feel better! I've also been really sick this past week, and going on quick walks helped a bit with my sinuses as well.
Like I've mentioned before, Button is my fur baby now, so she literally goes everywhere with me. Including being in most of my blog photos now too (as you may have noticed). She's photogenic and cute to look at, so I'm sure you guys won't mind! (Yes, I'm just so obsessed).
I also use this blush drawstring bucket backpack as Button's 'diaper' bag now, which includes her treats, poop bags, any toys needed, and wipes. It's easiest to have it on my back so I can be hands free to hold the leash and do other things!!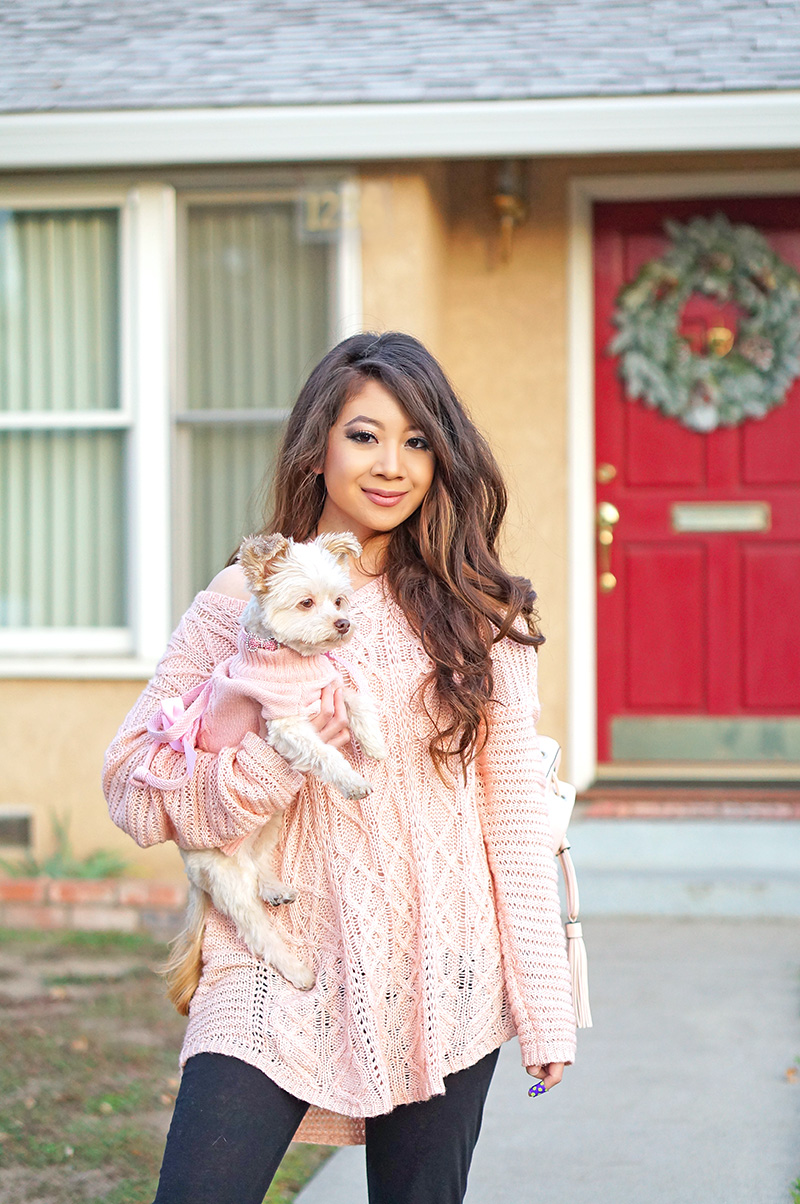 I'm looking forward to wearing more of these oversized sweaters this winter! I also can't wait until Christmas!!! It's literally around the corner… fortunately I'm finished with Christmas shopping, but just waiting for packages and needing to wrap a few more gifts. I got a box cut the other day while wrapping gifts (hence my bandaged finger, lol) so I'll just wait until I have all the remaining presents to wrap all at once!
I hope you guys enjoyed this post! Stick around for next blog post of Button's photos with Santa!
---