Outfit Details: On Me – red off the shoulder crop top, Levi's high waisted jeans, peacoat. On Button – Santa Claus Dress, Red Flower Holiday Collar
In celebration of Button's first Christmas with her new family, I knew I wanted her to have photos with Santa! These photos came out perfect and will always be a special memory of her first Christmas. I had heard Petsmart and Kohl's were having free photos with Santa, so I brought my camera and Josh to take some 'professional' looking photos. The mall was having Santa photos too, but were charging $40 for a photo. Um, no! Why, when I can take them myself?!
We stopped by Petsmart first, and they had a cute decent setup [better than I expected]. Button did really great and we got some cute shots of her with Santa. They also sent me this photo afterwards with their logos on it.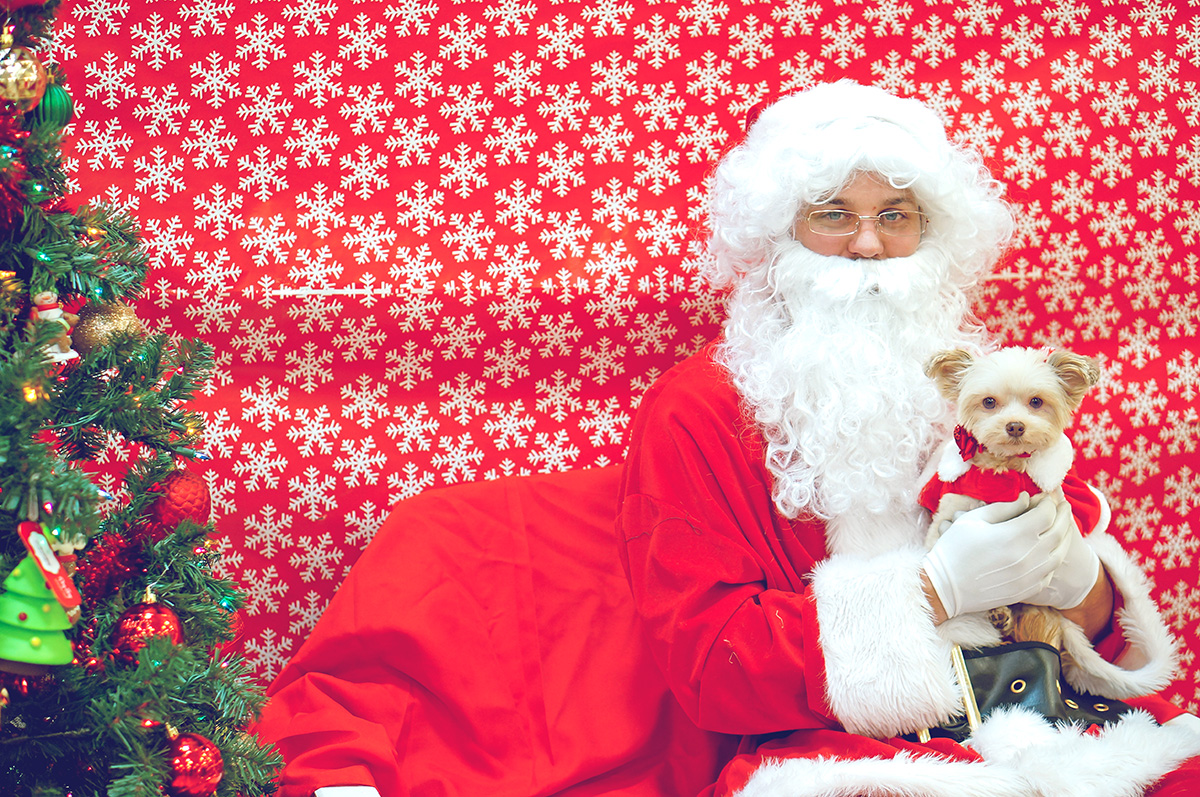 Of course, I had to jump in a photo with her too!
The Petsmart photos came out cute, but I had a feeling Kohl's would have a better and more realistic backdrop. So we stopped by Kohl's and while everyone had kids taking photos with Santa, I had Button 😂. The employees were very nice though and were excited to have Button take photos with him. I was right about their backdrop being much better [even with the big Santa throne and everything!], so the photos came out super cute!
And of course I had to take a photo of just the two of us in front of our pink Christmas!
Christmas weekend is coming up, so I'll be super busy with all the Christmases we have to attend. I'll be sure to blog and post photos of Christmas, which will be up early next week. I hope everyone has a safe and fun Christmas! Happy Holidays!
---