Outfit Details: On Button- Pink Tulle Dress On Me- Pink Scalloped tee [similar], white twill dolphin hem shorts [similar], white Converse, vintage Louis Vuitton Montsouri MM Backpack
In celebration of Button's 1st Halloween with us I took her to Petsmart's Spooktacular event to get her picture taken with Chance the Dog! She was awfully scared [shaking uncontrollably], but surprisingly she didn't growl or bark at Chance, haha! She let Chance hold her for photos and did really great! For the event Petsmart gave out coupons, treats, and a collar light which I thought was pretty awesome!
I dressed Button in an adorable pink Tutu dress from Amazon [Size Medium, and she's 6.3 pounds] so she could be a princess [even though she already is.] This dress was too incredibly cute!!!! She had everyone stopping us to pet her and say how cute she was.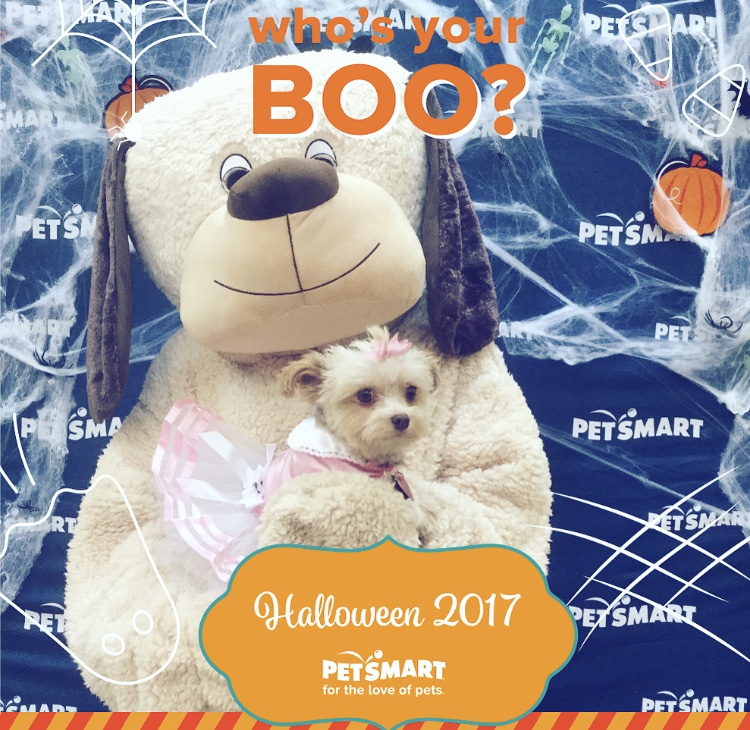 After the Petsmart event, we stopped by TJ Maxx [they allow pets], Ulta [they made me carry her only], a vintage shop and a delicious Pizza joint [they thought she was so cute they allowed her in the restaurant, even though it wasn't allowed.]
I believe I mentioned this before, but I still can't believe how many stores are not pet friendly. I bring Button everywhere with me that I can, so when she's not allowed in a particular store it frustrates me! She doesn't go potty in stores or act crazy, [and as I love to say, she's cleaner than half the people in these stores anyways..] so I don't understand why people are such haters [some take their job too seriously too, haha.]
This past weekend was around 90 degrees, so the shorts had to come out again! I wanted to match with Button's outfit, so I wore a pink top with white shorts, since her dress has a pink top and white tutu bottom. I love this scalloped pink shirt and these white twill dolphin hem shorts paired with my beat up white Converse. [or are they considered brown now?]
Of course we had to take some cute photos in this alley by the vintage shop. Such a gorgeous location!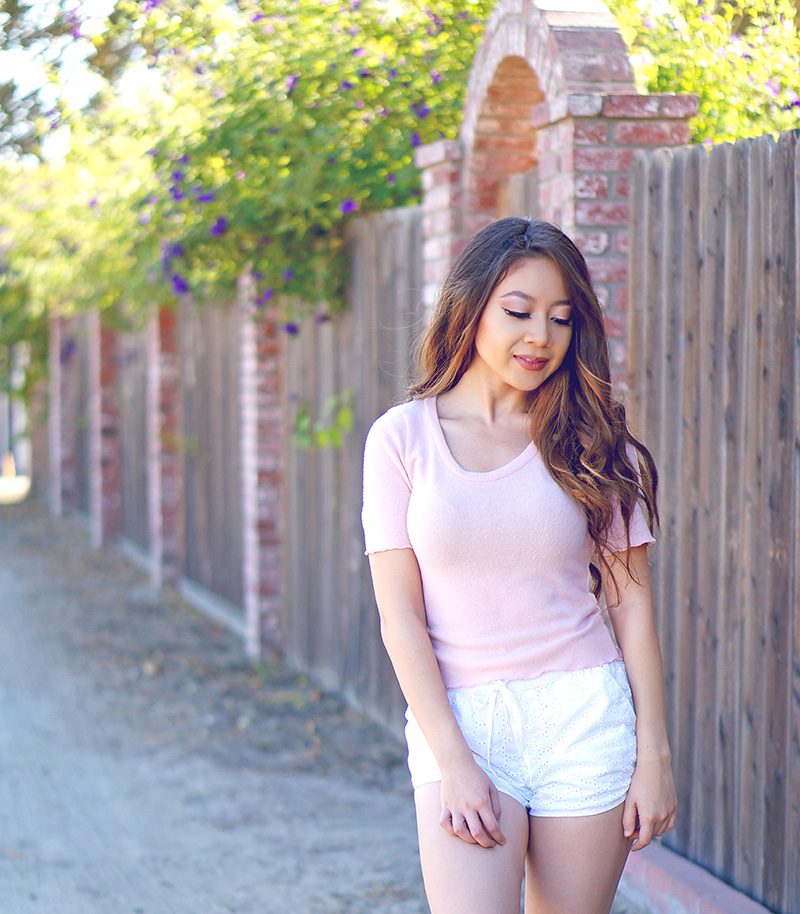 We had a great Halloween weekend and I hope everyone else did too! Thanks to Josh for coming along with me and helping out with the pics, he's the bestest friend anyone can ask for, so be sure to follow him on IG [@joshuamacias09].
---