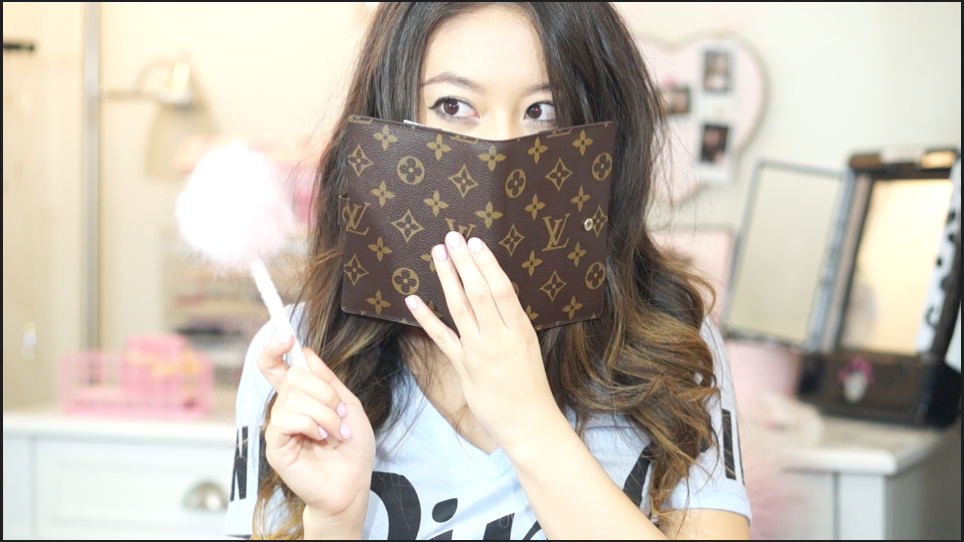 Where are you located?
In Central California (an hour in a half from San Francisco).
What camera do you use?
Sony NEX-F3 (pink one) with the 55mm f/1.8 lens.
Who takes your photos?
Anyone I can force to take them! haha! Mostly my boyfriend or sister take my fashion photos, but sometimes I may recruit my mom or others. Photos of products or places are taken by me!
Do you do sponsored posts?
I know sponsored posts are looked down upon these days, which is understandable because many people may not be honest about their posts. But for me, I would always be 100% honest with my readers, not only for them but for myself and my blog – which represents who I am. I only do sponsored posts if I absolutely love the brand, have tried/used the products, and am comfortable recommending their products to readers. I will always give my honest opinion and thoughts (whether it be pros or cons) on a product that was included in a sponsored post.
I have my own brand and would like to send you products to review. Is that possible?
I am definitely open to working with new brands, or brands I haven't used before. I do like to receive the products and try them out for a week or two (and sometimes longer) to determine whether the product is working for me. Like I said, I make sure the products are worth recommending 100% to my readers! If you have a product you would like me to review, please shoot me an email at

micala@modelvale.com

.
Is modelvale your full time job?
I wish! I am currently working on that at the moment. My blog has only been up for a year and a half so it has a lot of potential to continue growing. I have a full time job as an office secretary and work on my blog on the side. I would like to continue growing my blog to its full potential where I can live my dream working on my blog full time.
Isn't it easy to run a blog? It doesn't seem like 'work' to post some pictures on a website.
Running a blog may sound completely easy, but there is a lot of work put into it. I first started out on Blogger, which is the mediocre way of starting a blog. Blogger is owned by Google, who has tons of rules and can shut a blog down without notice. There goes all your years of posts and memories! So once I noticed a significantly higher amount of visitors to modelvale, I transfered everything from Blogger to my own host and began using WordPress, which took hours of research on how to even transfer a blog, which I did myself! Now the site is owned by me completely, and I can use it however I like. Spending hours getting ready, putting together outfits, finding a location, and more hours of taking photos is quite time consuming as well. Not to mention uploading all the photos to the computer, picking out the best ones, then editing them (which can take even more hours!) Then posting them to the blog and spending more hours writing the post and finding the exact affiliate links where you can purchase items mentioned in my post. Then there is finding new ideas, buying and trying new products, creating swatches and taking photos, and more research. Phew, did you get all that?! Yeah, seems like more than a full work day to me.

BUT I LOVE IT!! 
Are you really a model?
Well, not some big time Victoria's Secret model of course – but I am a published model and I am currently signed with a Bay Area talent agency, so yes. I also did promotional modeling for awhile (even full time at one point) promoting brands like Bud Light, Stella Artois, Mike's Hard Lemonade, etc. I modeled professionally at many large auto shows like Hot Import Nights and Spocom, and get paid for photoshoots that I am involved in. Lately I have been more dedicated in modeling for my blog and showcasing outfits and fashion.
How do you pronounce your name?
My name is Micala, pronounced like Mikayla. My mom decided to spell my name different. It was originally Micaela, with an e, but my mom thought the e was ugly so she took it out. Haha true story.
What is the craziest thing you've ever done?
When I was 16 and 17 I was super obsessed with the Jonas Brothers and would go to tons of their shows and meet them. One time I convinced my mom to fly me to LA so I can be in the Jonas Brothers American Music Awards performance (which was awesome!) And another time I flew to LA by myself, stayed with a couple girls I met online, and we went to tons of Jonas Brothers events the whole week like the Kids Choice Awards and Jimmy Kimmel. I don't know how I did that because I can't see myself doing that now. I would be scared! haha
Who are some of your favorite celebrities?
Well first off, my celebrity crush is Shia LaBeouf! I also love James & Dave Franco, the Jonas Brothers, Good Charlotte, Nicole Richie, Paris Hilton, everyone from The O.C., Steph Curry, and Selena Quintanilla.
What's your pet peeve?
When people cough without covering their mouth!
What are some of your favorite shows?
My favorite show in the entire world is The O.C., I have all the seasons on DVD and watch them over and over and over again. I also like The Fosters, Forensic Files, Snapped, East Los High (on Hulu!), One Tree Hill, Shark Tank, Empire, Power, Finding Carter and 90210.
If you have any questions for me to add to this FAQ, feel free to email me at micala@modelvale.com!
---