Outfit Details:  Juicy Couture Embellished Sweater, grey thigh high boots, tiara
Merry Christmas everyone!! These past few days was Christmas weekend, Saturday at my moms and Sunday at my dad's house, since those were the days that worked out for everyone. It was great spending time with my family and enjoying our Christmases!
My mom and DB had a really cool medieval theme for our Christmas dinner! They put a lot of work into making the setup look like medieval times – with wood serving plates, goblets, candles, and even a paper scroll with funny rules we had to follow [and if you violated the rules, you had to drink from the grog bowl].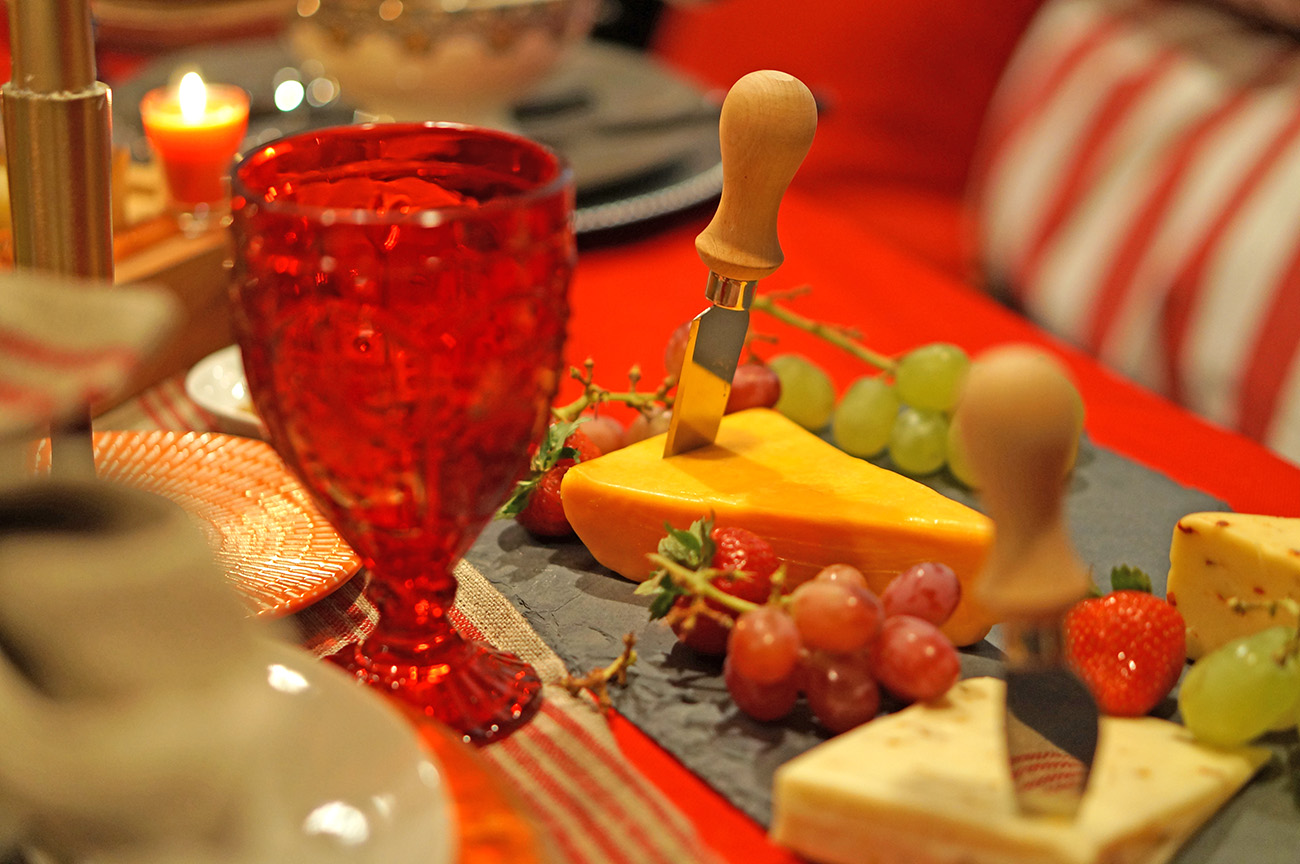 The food was absolutely delicious, and there was tons of it – chicken, turkey, steak, corn, bread, broccoli soup, cheese, fruits, etc, etc, etc.
Not only was the dinner on point with medieval times, my mom and DB even dressed up as King and Queen for the dinner! [and my mom crowned my sister and I as princesses, hence our tiaras].
It was a fun and unique way to celebrate and I love that they took the time to cook this food, set everything up, and dress up too! Thank you mommy and DB!
After dinner we took photos and opened gifts! I love seeing my family's reactions when they open the gifts I got them. I also received some wonderful gifts [thanks mommy for my Morkie Mom t-shirt, and sees for my pearl fuzzy pink coat!], so thank you to everyone!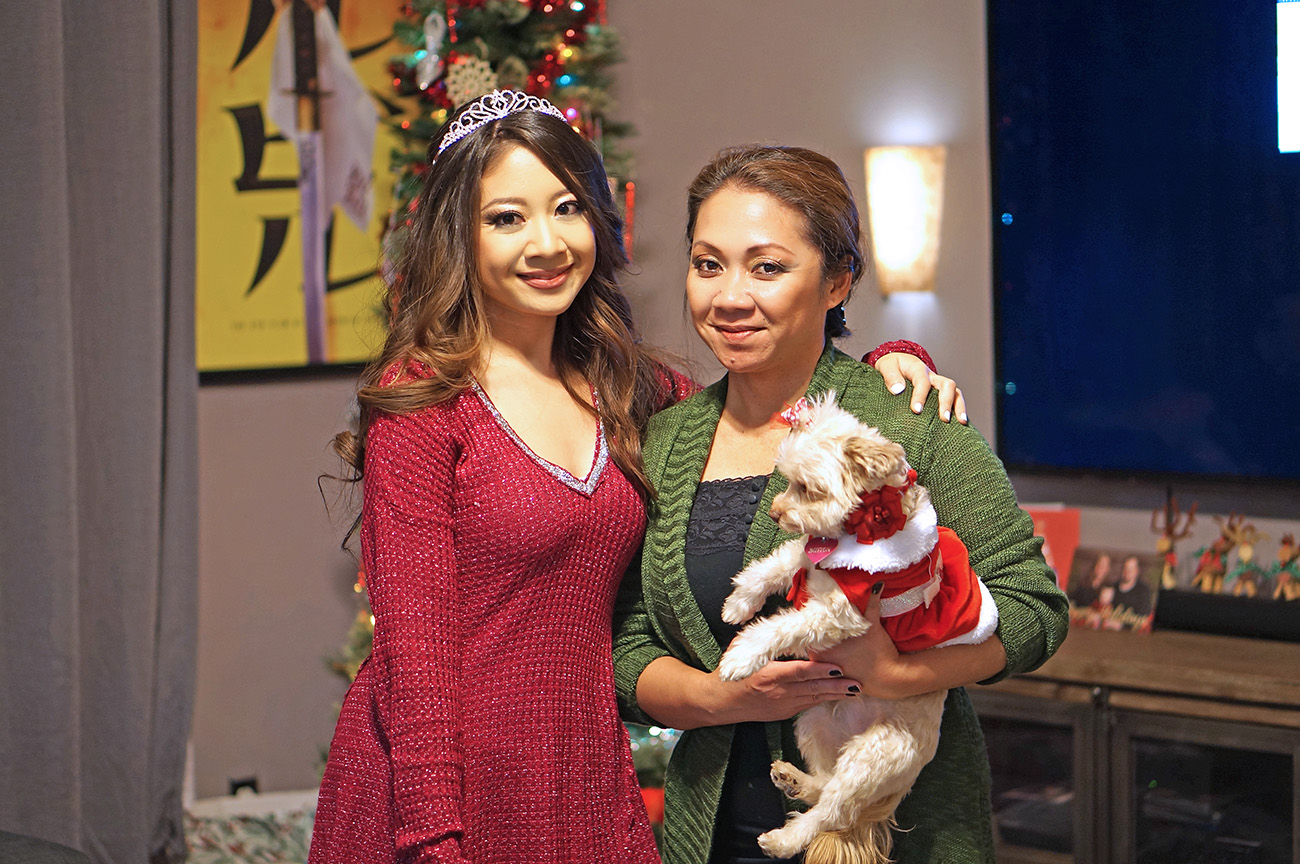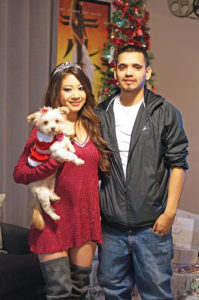 Button even received her first Christmas gifts ever! So thank you to my mom for giving her a new pink toy and treats, and my sister for giving her a new dress (with the cutest hanger!), homemade treats, a blanket, scarf, hair poms, and a travel food/water bowl!
Button and Percy were Mr. and Mrs. Santa Claus, and I even caught them giving kisses! Super cute!
After we opened gifts, we watched a movie and had dessert, which was a delicious apple pie DB had baked. I'm not an apple pie fan, but that one was absolutely delicious!!!! We played Cards Against Humanity after the movie [lol], and called it a night after the game. It was a really great Christmas at my moms and I really appreciate them for always making us feel comfortable and taking care of us!
This adorable Juicy Couture embellished sweater [that I wore as a dress] was perfect for Christmas! It was the perfect color and matched the tiara, so I definitely felt like a Christmas princess! And of course I had to wear thigh high boots to cover my entire leg so I wouldn't get cold [you know, my favorite look]!
🎄🎄🎄🎄🎄🎄🎄🎄🎄🎄🎄🎄🎄🎄🎄🎄🎄🎄🎄🎄🎄🎄🎄🎄🎄🎄🎄🎄🎄🎄🎄🎄🎄🎄🎄🎄
Outfit Details: On Me – Adidas windbreaker [similar, not online anymore], custom Button t-shirt, Levi's jeans, Classic II Ugg boots
On Sunday my sister and I spent the day at my dad's for Christmas. Joseph ordered Round Table for us to eat, then we talked and opened gifts. My sister got me such a special gift – a custom Button t-shirt! It's super cute and will always have sentimental value to me! She designed it with my favorite color light pink hearts, and my favorite photo of Button too! Thank you sees! Right when I opened that gift I put it on, along with the Adidas windbreaker my sister got me too! (It used to be on the Macy's website but it's no longer on there!)
My dad had asked both my sister and I if we had a wish list, so we had both sent each other's wish list to my dad. 😂 He got me a pink dish rack that I had been wanting forever on Amazon! Thanks daddy!
Button even waited for Santa to come down the chimney, haha 😂
It was fun spending time with my dad and sees, but unfortunately my sister had to leave early to head out to Tony's family's Christmas. I spent the rest of Christmas eve with my dad while Joseph went to his sister's house to spend time with them and his mom afterwards. Button even cuddled with my dad on his new blanket my sister got him!
Overall, I had amazing Christmas with my family and so grateful we could all spend it together another year. Love everyone so much! I hope you all had a fun and safe Christmas as well! ❤️
Button on Christmas Day [she was sleepy from all the excitement this past weekend, lol]: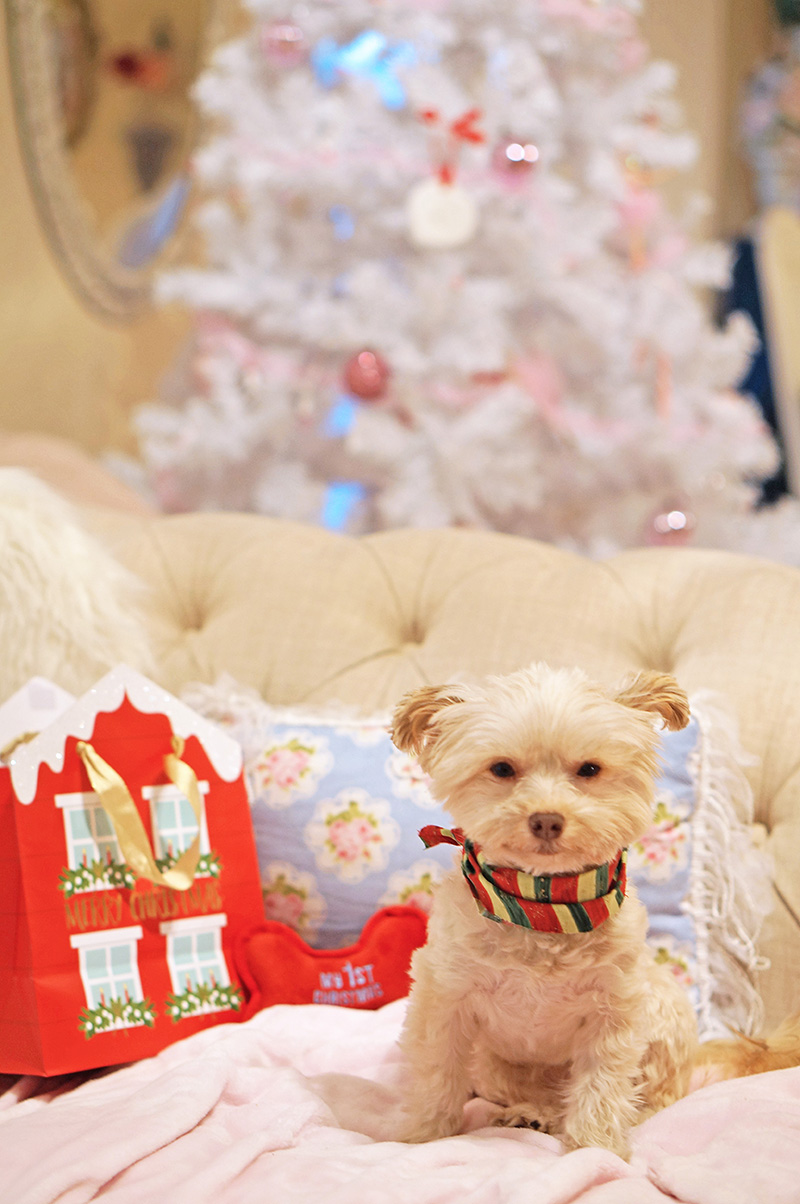 ---