It literally feels like just yesterday when I was posting my 2016 Christmas Wish List! I thought I would come back again this year to post my 2017 list. It was fun going back and reading last years wish list with all the items I had wanted at the time, so I thought it would be cool to do that again this year.
As I mentioned last year, these are not only gift ideas for me, but for anyone you may know as well! Think of it as a Holiday Gift Guide! Most of my guide is similar to last years, but I'm definitely more into home items as well.
To be honest, it was a little tough coming up with a Christmas list this year because I'm definitely not expecting anything. I don't really need anything and would rather just give gifts, although I'm toning it down a bit compared to last year [a girl's gotta save money!] So here are some items I've been really admiring lately…
**UPDATE** – I ended up purchasing this myself 🙂 My sister informed me it went on sale again so I just had to purchase it to get the good deal! 
Ever since I saw this gorgeous ruffle duvet set from the Shabby Chic line at Target, I've been lusting over it! It's so gorgeous, the perfect color, and perfect ruffles. I've been wanting a comforter set for the winter and think this one is absolutely perfect!
Last year on my list was the Paris Hilton Gold Rush perfume [which my amazing seester ended up getting for me last Christmas!], and this year Paris Hilton came out with Rosé Rush! This one is a gorgeous pink color which is definitely up my alley! Must needed for my Rush collection!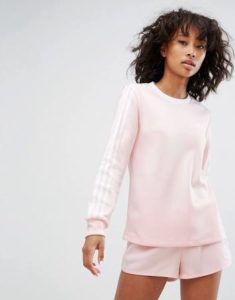 I've been really obsessed with pink Adidas this year, so adding a pink long sleeve or crewneck sweater would be a nice touch. I love my pink Adidas track jacket with matching shorts [post here], so I definitely want more items for winter!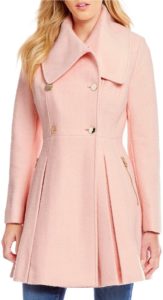 A nice pink coat is much needed in my closet this winter! Either a cute
faux fur coat
or a
peacoat
I've been dying for! Both very elegant and perfect to wear for the winter. Also something I don't have!
I know this one is super random, but as you may have noticed, I've been loving home items and decor this year. I also need a bench for the backyard so I can sit while Button uses the bathroom or plays outside. I mostly stand there and wait for her, and am always longing for a bench to sit on back there! This bench has the perfect vintage look that would be perfect for my backyard.
Of course, this wish list wouldn't be me without something from Louis Vuitton! I've been really needing a wallet lately, and I love this compact one! It matches my key holder my sister/dad got me for my birthday this year, and the size can fit in any bag! I use my LV agenda as my wallet but have been longing for a real wallet lately – mostly so my bills won't need to be folded anymore. I know I probably won't be getting this wallet anytime soon – but it's definitely on my Christmas and birthday wish lists! 😏
My list is definitely shorter this year, but I feel I'm easy to shop for. Pastel colors, vintage items, french decor, LV, ruffles and anything pink I would love. But remember, Holidays is all about spending time with your family! Less is more, and the thought is what counts [it's true]!
Remember to look for coupon codes on Google before purchasing anything online to save money! Also search 'Black Friday ads 2017' on Google for a sneak preview on all the sales going on at the stores this year! It will help you decide on which store to hit first! It seems like there are really good deals this year, so be sure to check that out so you can save some money on gifts. I'm thinking of Black Friday shopping again this year because of the deals, but we'll see! I have yet to start Christmas shopping, so I better get on that next!
---