How cute is this?! I know, I know…I'm a crazy fur baby mom! But when I saw this pink 'Adidog' sweatsuit on Amazon, I knew I had to get a similar outfit to match! I already had the shoes I got as a birthday gift from the lovely Sharon, so I found a matching pink Adidas outfit online. The Adidog sweatsuit isn't made by Adidas obviously, but they made it to where it looks very similar and it says 'Adidog' on the back with three bones instead of the stripes, haha. The reviews say the sweatsuit runs large and to get two sizes bigger than what your dog normally wears, so I got her a Large and it's still a little big on her. I could have gone with a Medium but it still fit her decent.
I thought it would be such a cute idea to do a twinning shoot with Button, since it would be our first shoot together! The pics came out so adorable, hence why I put a million photos in this post, haha! I had an extremely hard time deciding which ones were my favorite!
Button did such a great job at the beginning of the shoot, then after awhile she began getting a little anxious and wanting to explore the area. By that time we had already captured the best photos, so it worked out perfect!
Today marks exactly one month since I adopted Button (went by so fast!), so I think this is the perfect post for today! She's doing incredible and very comfortable living with me. She's still afraid when we take her to new places, but easily becomes accustomed to where she is at. She recently met my moms two cats and dog – and tried to be more dominant than all of them! I never knew she could be so feisty for such a small little girl, hah! She did a great job fitting in with them though, and she loved being at my moms house.
I've been taking her everywhere with me…I even took her to Save Mart. What are your feelings on taking a dog to the grocery store? There's a huge debate online regarding that issue. In my opinion, if you have a clean dog it shouldn't matter. I know there are specific laws saying animals aren't allowed where food is, but if your dog doesn't touch any food there it shouldn't be a problem. I had a blanket in the cart and had her sit there the entire time. She's also hypoallergenic and doesn't shed, so nobody around could spark allergies from her.
Come on, look at that teddy bear face! How can anybody think thats gross?! Nobody at SaveMart ended up telling me anything (even when they had a sign outside saying No Pets), so I think they all thought the same. I mean, she's cleaner than half the people in the store anyways…lol.
Anyways, I feel like she's my daughter and I have to protect her! She's my little mini me and I love her to death! She's such a good girl and I can't get over that!
I hope you guys enjoyed these photos as much as I did, and hopefully they put a smile on your face. 🙂 Having a dog again has put me in better moods and loving happiness. She definitely cures my heart of everything and it's such an amazing feeling!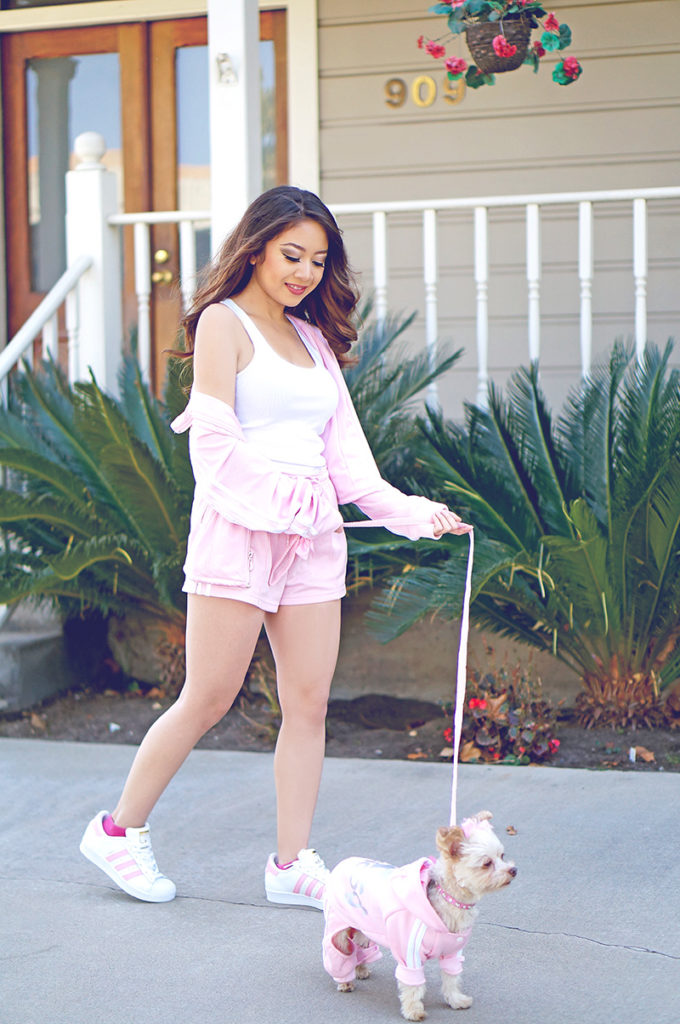 ---