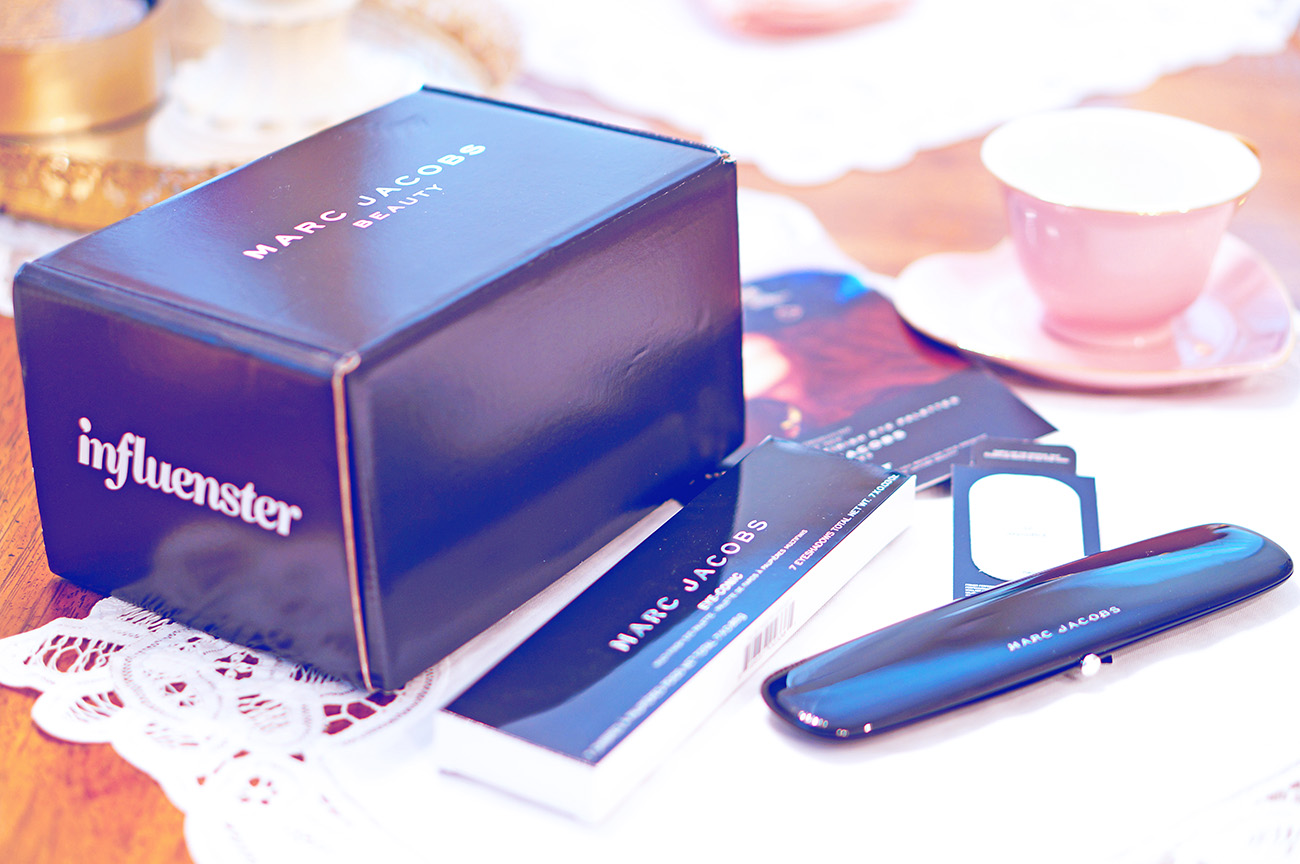 Huge thank you to Marc Jacobs Beauty (@marcjacobsbeauty) and Influenster (@influenster) for sending me this complimentary eyeshadow palette! This is the Marc Jacobs Eye-Conic Multi-Finish Eyeshadow Palette in 'Provocouture', which contains the dusty plum and magenta colors. There are also five other palettes with different color schemes, and this one is my favorite because I absolutely love pink (as some of you may know!)
Today I will be reviewing this palette and letting you guys know my honest thoughts and opinions on it.
This palette contains 2 matte shades and 5 shimmer shades. These colors are absolutely gorgeous, and I used every single color for the look I came up with today. The packaging is nice and sleek, containing a snap closure and mirror.
On the back of the palette contains the names of the shadows for easy access. I love how the names of the shadows create a full on sentence when you read them together! Super creative and fun! For the Provocouture palette the shadows create the sentence: Say It With Style Otherwise You Might As Well Just Stay In Bed.
Included in the box they sent me was a sample of the Marc Jacobs Under Cover Perfecting Coconut Eye Primer. I used that to prime my eyes, and it smelled like coconuts and blended like a dream.
Here are the steps I came up with to complete this eyeshadow look using all the colors:
Apply

With Style

all over the lid as a base.
Apply

You Might

on the center lid.
Apply

Otherwise

on the outer V.
Blend 

Just Stay

on top of Otherwise on the outer V.
Blend a little bit of

In Bed

on top of the previous colors on the outer V.
Apply and blend 

As Well

in the crease for a smokey effect.
Apply

Say It

as a highlight under the brow bone.
And this is the final look! I think it's an absolutely gorgeous pink/purple smokey eye. The colors are absolutely pigmented, had no fall out, and blended amazing; except the color As Well. That was the darkest plum color, and it applied kind of patchy for me and in my opinion was hard to blend. All the other colors were perfect though, and I'm really impressed with the palette. 
8 hours later:
Here is a photo I took 8 hours later after application. The eyeshadow was still in tact with no creases or fading. Really impressive! I think the Marc Jacobs primer and eyeshadow go really well together to help the eyeshadow last all day.
This palette retails for $49 on the Marc Jacobs website and at Sephora. It only contains 7 shadows, so it is definitely a higher priced eyeshadow palette. I'm not sure if I would purchase it for that price, just because there aren't enough shadows. The quality really is amazing though for most colors which is good to know!
If you're looking to purchase this palette, I would definitely recommend it if you're in the market for it! If you have any questions feel free to comment below!
---