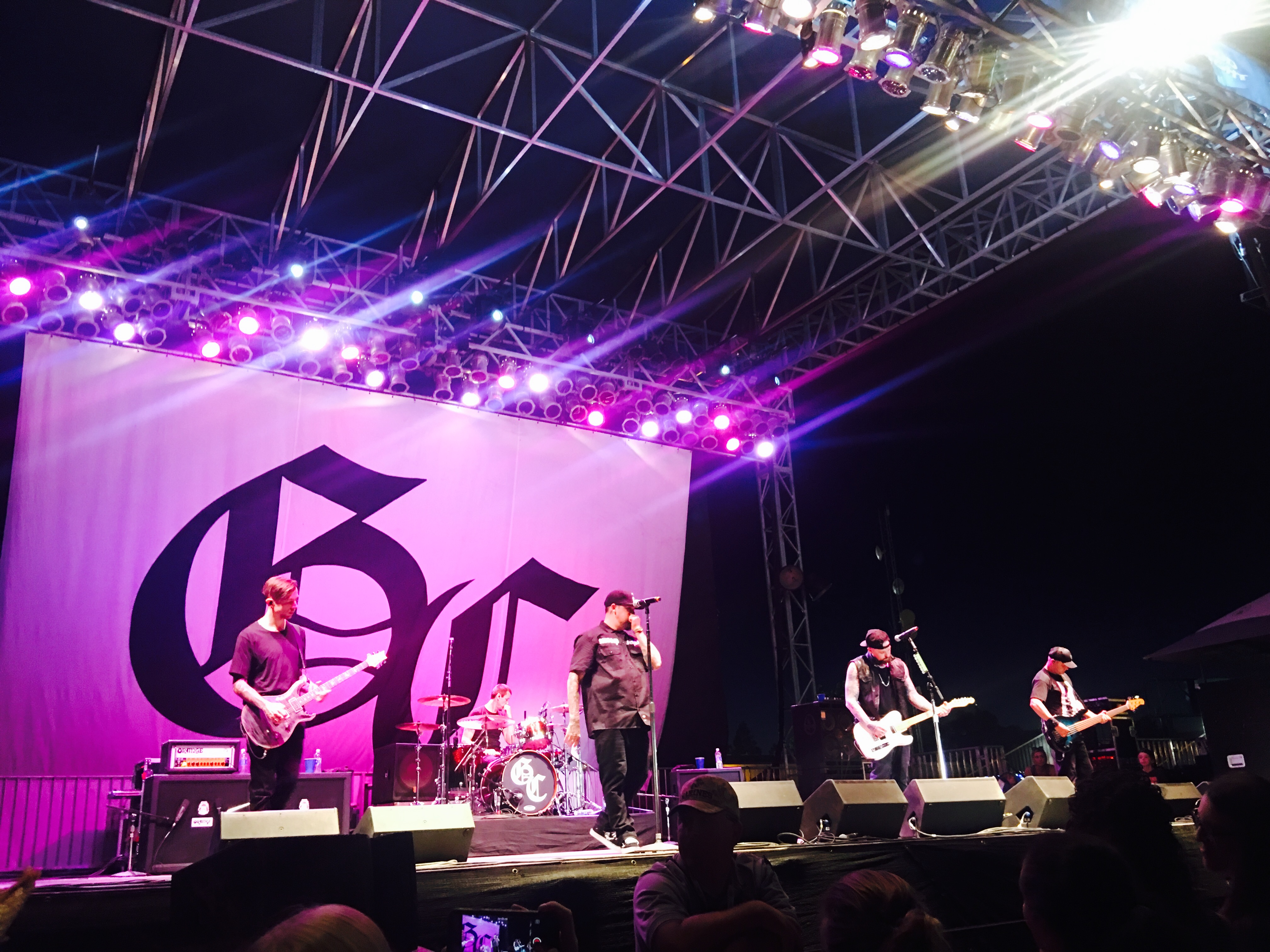 When I first found out Good Charlotte would be performing at the Stanislaus County Fair this year, I literally freaked out! I've been a fan of theirs since I was 12 years old! Their music really helped me get through times when I didn't have any friends and was lonely. EVERY single Good Charlotte song is so amazing, they literally don't have one bad song. I immediately hit up my sister and asked her to come down here so we can see them together. We both grew up listening to them and loving them (she had Joel, and I had Benji, LOL!) so it would be a night to remember for both of us to watch them live for the first time. And yes, it definitely was a night to remember!
The concert was on Friday, July 21 at 8:30 pm. The county fair Facebook had stated they would give away GC Merch and meet & greet passes from 5:00-6:30. Me, Josh, and Sabrina got to the fair at 4:40 and saw there were about 30 people in line ahead of us to get a seat. Seats were first come first serve, and they didn't allow seating until 5:00. We stood waiting, and since all three of us hadn't ate all day, Josh went to get food and water. He came back with chicken strips and garlic fries, which was pretty good! At 5pm they finally let us sit down, and we were able to get 3rd row seats (technically 2nd row, because they had 1st row reserved.) We were super close to the stage and extremely excited!
That excitement unfortunately dissolved when I heard them announce that the meet and greet had been cancelled. I was really disappointed because I was definitely looking forward to meeting my favorite boys and getting a photo. 🙁 Although I was upset, I didn't let that ruin the night of course! I was happy we were still close to the stage, and at least the whole concert wasn't cancelled!
We had to save our seats though, and we had to wait another 3 and a half hours until it was showtime! It was around 97 degrees, but fortunately the way the stage was set, we were in the shade (it was still hot though…lol). Josh got up and walked around a couple times and picked up some pretzels. Another time Sabrina and I walked around a bit, purchased some Good Charlotte shirts for memorabilia, and saw Billy Martin through an opening behind the stage. They had food set out for the band and stage rooms out back. They had the whole back closed off by large fences, but they had a small opening where we could see some of the band. I definitely wanted a picture with them but they had security everywhere! (Billy was also eating, so we didn't want to bother him!)
It was pretty boring waiting 3 hours for the show to start, especially in those uncomfortable benches! We talked, snapped some pics, and were just anxious to see Good Charlotte! I was getting more and more excited each time the clock got closer to 8:30! I was finally going to see my favorite band of all time! When I looked back at the crowd, it was completely full! There were even bleachers wayyyy in the back that were completely full! I heard some of the fair workers say it was the biggest crowd they've had for a performance yet!!
Good Charlotte finally came out around 8:35pm and the crowd went crazy! They began by playing 'The Anthem' and I was literally starstruck. They were sooooo cute and sang so beautiful live!!!
I know my photos in this post aren't the best quality, but I didn't want to bring my good camera to the fair, especially because I knew I would be jumping around during the concert and I had only brought a small backpack with me. I did film some video clips of them singing that you can view on my instagram, www.instagram.com/micalav. We were super close and the videos are pretty good!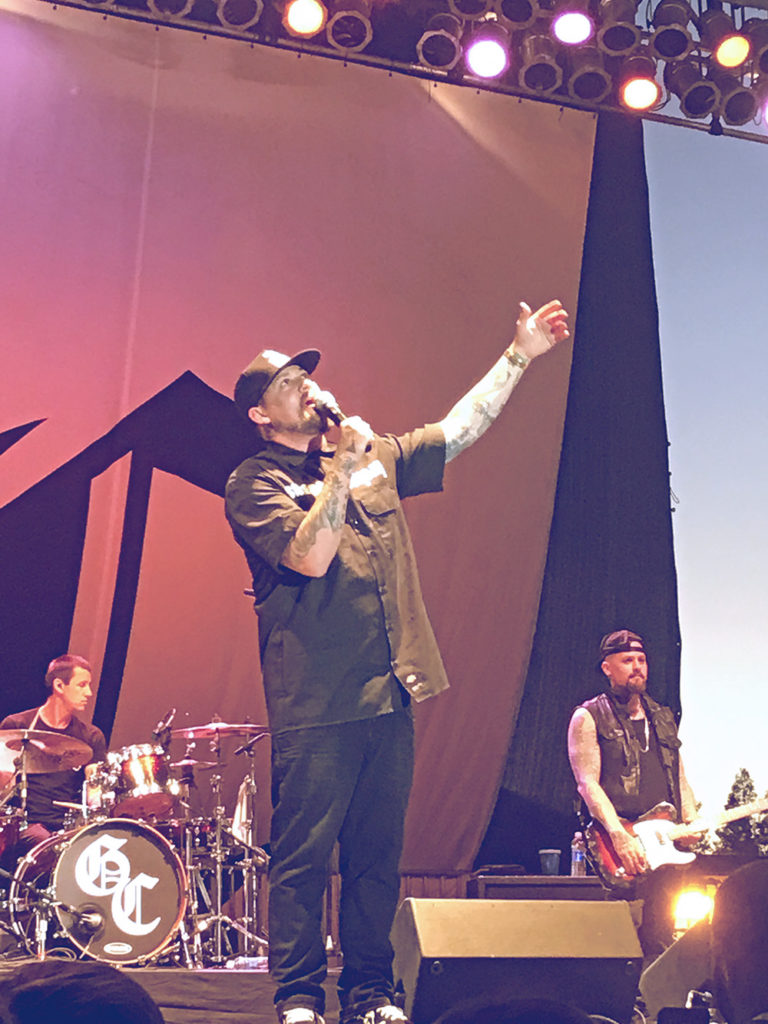 They had an amazing set, sang all the oldies and also a couple songs from their latest album, Youth Authority. They also interacted with the crowd and were pretty funny, I was dying haha. Joel even made eye contact with me and Sabrina quite a few times! It was crazy and we were super excited he looked at us, total fangirling over here!
I had SO much fun, I kept saying it afterwards how much fun I had. They were so fun and amazing live, it was one of the best concerts I've been to! I want to thank Good Charlotte for coming out here and performing, it was the best ever! So glad they are back and touring, I finally had my chance to see them. 😀
Their set lasted about an hour in a half, but it felt soooo short! It was that fun, haha. At the end of the show, Sabrina saw Billy throw his guitar pick our way. She noticed that nobody had caught it and it possibly fell on the ground. People in front of us were looking around and moving the benches to try and find it. Suddenly, Sabrina pointed at the floor to the row in front of us, "There it is!!" I looked and saw Billy's pick laying there, waiting for someone to snatch it up. Without thinking whatsoever, I literally jumped the bench in front of me and grabbed Billy's pick!!!! I don't know if I pushed anyone when I did that, but all I saw was Billy's pick and nothing else, haha!!! Sabrina and I were super excited when I grabbed it, I was glad the people in front of us couldn't find it still when Sabrina pointed at it!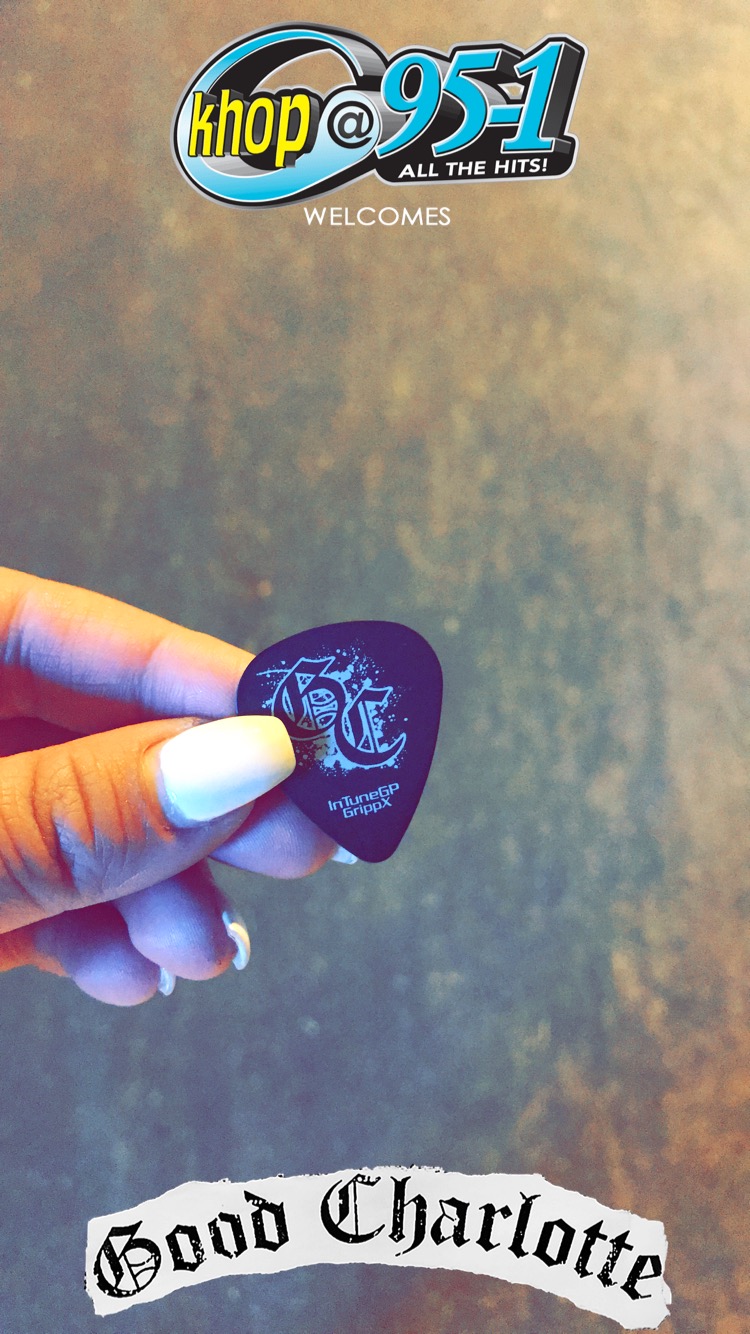 After the show we went out to the back gate and saw they had closed that small opening Sabrina and I had saw earlier when Billy was eating. There were a few fans waiting by the gate, trying to get a glimpse of the band and possibly meet them. They had a few security dudes by the gate yelling at us to step away and putting their hands up when someone tried to take photos over the gate. They were extremely rude and it kind of upset me. We were just fans wanting to see the boys. One girl even said, "You guys are security, and there's nothing to secure. We are just fans." None of the fans were being overly crazy or anything, but I really hate when security acts like that!
We gave up trying to meet them and ended up walking around the fair. We wanted to ride the roller coaster but the line was extremely long, and we all agreed that we had waited long enough today, haha. Lines weren't cutting it for us at that moment, lol. We decided to take some pics and then ended up heading out.
We stopped by Starbucks on our way home (so Sabrina wouldn't get tired, lmao) then put on our new GC shirts and stayed up all night until 5am.
The night was one to remember forever! We had soooo much fun. Thank you to Sabrina for coming out here and thanks to my best friend Josh for coming with us and waiting 4 hours with us haha. BEST NIGHT EVER!!!!! GC FOR LIFE! ♥️
Here is the Snapchat video I did from the fair, and some clips of GC's performance:
---